Third-Party Vendor Risk Management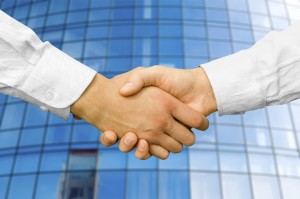 Organizations of all sizes typically have outside vendors providing a myriad of different services.  Identifying which vendors pose a great amount of risk to your organization (and which ones are barely worth a second look) often proves difficult. In addition, PCI DSS, HIPAA, GLBA and other regulations require vetting and monitoring of these third-party vendors. To manage this problem, existing governance, risk, and compliance efforts must extend to vendor risk management practices. For most organizations Third-Party Vendor Risk Management is a largely manual process, administered through spreadsheets and consuming large amounts of man-hours. The result: most enterprises carry too much risk across their vendor portfolio. Our Third-Party Vendor Management solution streamlines this process, allowing you to better manage your vendors and expend fewer resources doing so.
What You Gain
Because Third-Party Vendor Risk involves many repetitive tasks, we have found that the process works best when large parts of it are automated. Third-Party Vendor Management can be used to centralize all vendor data and easily filter out the ones which pose the greatest potential risk. Because PCI, GLBA, HIPAA and other regulations mandate the management of third-party vendor risk, we can identify upfront entities that will be collecting data covered by each regulation, and provide simple reporting on vendors covered by each.
How We Can Help
Most importantly, Third-Party Vendor Management can manage the painful, time-consuming process of following up with your vendors on remediation items or outstanding questions. Dara Security can keep in contact with these vendors, pulling in subject matter experts where necessary on remediation plans, and providing updates to your own internal vendor tracking.