The PCI PIN Audit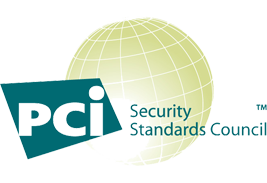 Organizations desiring to comply with the requirements of participating card brands should have a PCI PIN Audit performed by a PCI Qualified PIN Assessor (PCI QPA). The PCI PIN Audit is conducted using the PCI PIN Security Standard which is for the secure management, processing and transmission of PIN data at ATMs and attended/unattended point-of-sale (POS) terminals.
By utilizing a PCI QPA company to conduct the PCI PIN assessment, a merchant or service provider can be confident that:
the auditor has the required skills and experience to conduct an accurate assessment,




the company has processes for protecting a client's confidential information, and




the company has client references from relevant security assessment engagements.



Our PCI Qualified PIN Assessor (PCI QPA) certification allows us to perform PCI PIN Audits using the latest version of the PCI PIN Security Standard. Our PCI QPAs will validate that security controls are in place to protect the transmission and processing of personal identification numbers (PINs). We perform PCI PIN Audits for organizations and attest to their compliance.