Information Security Review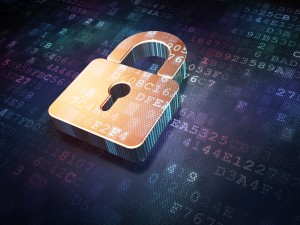 Evolving Security
Security is no longer simply a matter of protecting one's own organization, but has evolved to include how an organization protects the data entrusted to it by consumers, employees, and third-parties. One of the difficulties every organization faces is determining exactly where it stands with regard to security. Furthermore, most organizations find themselves dealing with at least two different compliance frameworks from regulations, contracts, or organizational standards. An audit around a regulatory standard, such as the PCI DSS, will give a clear picture of what needs to be done to meet that regulation. Meanwhile, a penetration test shows how much work is needed for a skilled attacker to compromise your IT systems by acting on a subset of your available vulnerabilities.
Questions
But where does the organization as a whole stand as far as information security review and compliance? Did you know that generally there is at least a 70% overlap between security and IT frameworks and are you duplicating efforts by evaluating each individually? What has the greatest value to your organization and is it well protected? To answer these questions, a more business-focused and holistic view is necessary.
Process
Dara Security uses the SANS 20 as a basis to map into one control framework the various organizational compliance mandates (PCI DSS, HIPAA, State, etc.) that affect your organization. This process is coupled with a risk assessment that identifies and assesses risks that could impact business objectives, resulting in a useful, holistic foundation for your organization's security program. Performing this information security review assessment on an annual basis, Dara Security provides you with a clear view of your organization's security program: its current state, how it has changed over time, and where your organization stands with required mandates. Controls are precise and carefully designed so that your business can continue meeting your goals without distraction. Our recommendations provide essential and useful information, and ultimately add value to the business by ensuring your organization's data is appropriately protected.
What We Can Do For You
Our methodology has been employed to assess small, private organizations of fewer than 100 employees, as well as Fortune 500 corporations with thousands of employees. Our consultants are experts in understanding both the technical aspects as well as the business aspects of your organization. You can schedule an information security review with the Dara Security team today.